Current Exhibition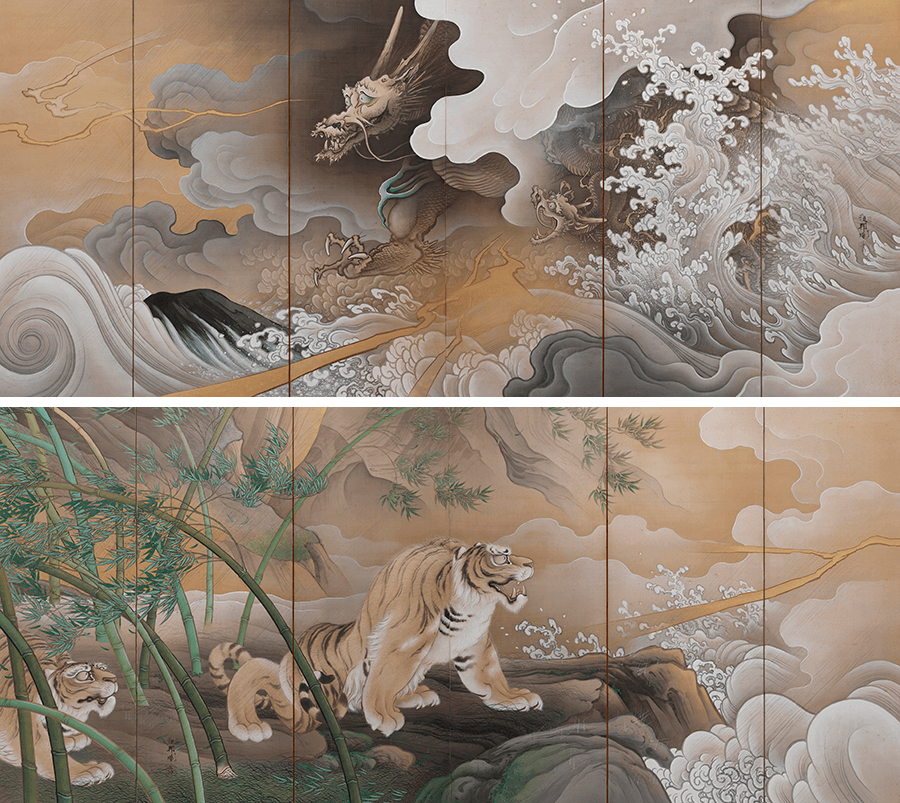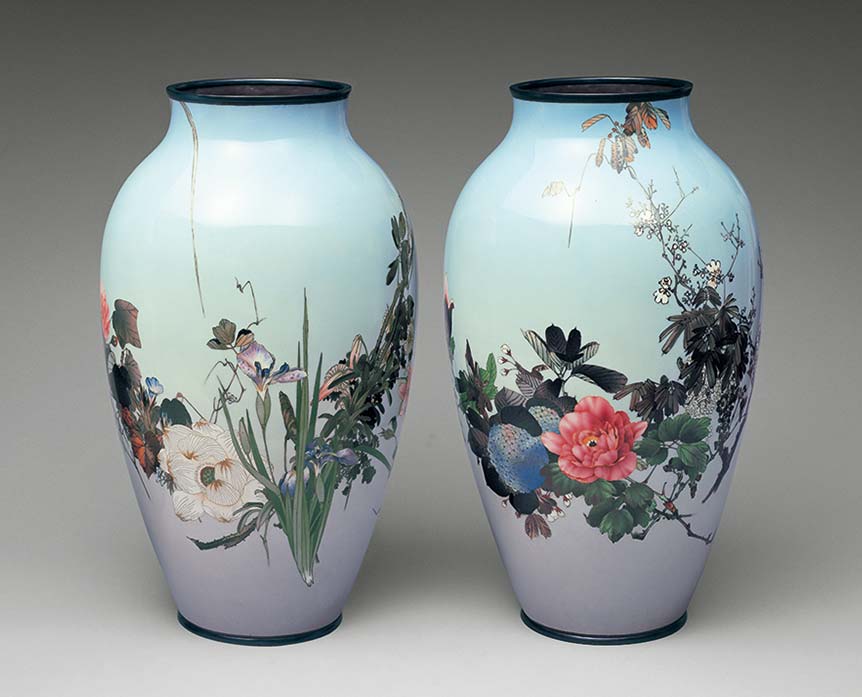 Special Exhibition
Meiji era Art Capriccio
April 8 – June 4, 2023
[Part 1] April 8 – May 7
[Part 2] May 10 – June 4
The Meiji period (1868–1912) in Japan marked the birth of modern concepts of art. This exhibition presents a number of works that were sensational at the time and have lost none of their power to delight and astonish—including Hashimoto Gahō's folding screen Dragons and Tigers, the first work of art to be designated as an Important Cultural Property, and Kuroda Seiki's Female Nude, which sparked huge controversy at the time of its release.
Upcoming Exhibition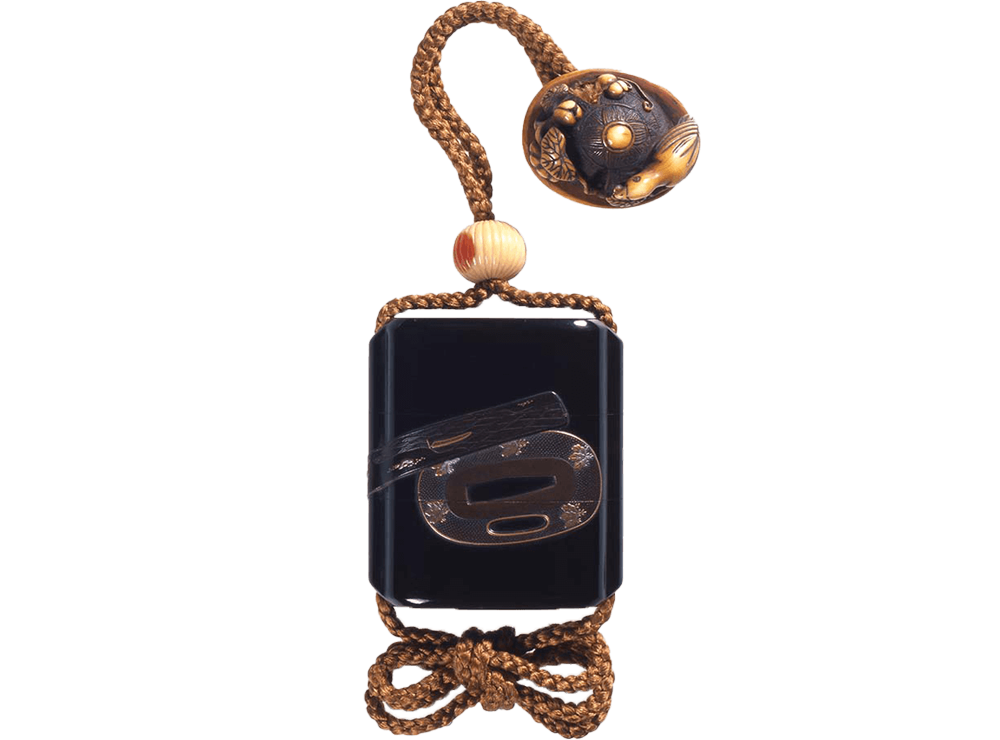 Samurai Style:
Inro, Decorative Sword Fittings, and Genre Paintings
June 17 – July 30, 2023
The sword fittings produced by the warrior culture of the samurai, together with decorative inro containers and netsuke, are revered around the world as among the finest arts-and-crafts productions of early modern Japan. This exhibition also marks the genre paintings such as Scenes along the Riverside at Shijō, Kyoto, Important Cultural Property.
Exhibition Schedule 2023-24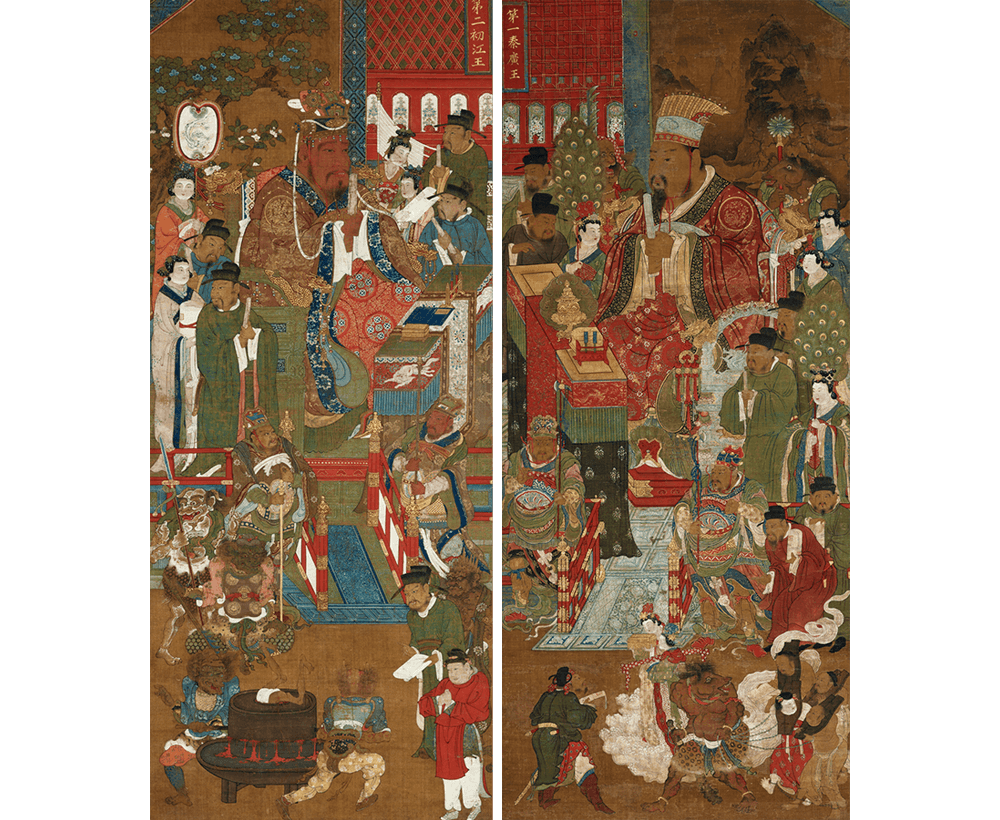 Exploring the World Beyond:
The Ten Kings of Hell
August 11 – September 24, 2023
This summer, Seikado@Marunouchi brings together some of the finest and most energetic works in all Buddhist art, including The Ten Buddhist Kings of Hell and Two Messengers from Hell and Picture of the Bodhisattva Jizō (Ksitigarbha) and the Ten Kings from Yuan-dynasty China. This otherworldly exhibition also includes recently restored Buddhist paintings and the sixteenth-century depiction of Twelve Chinese Miraculous Animals.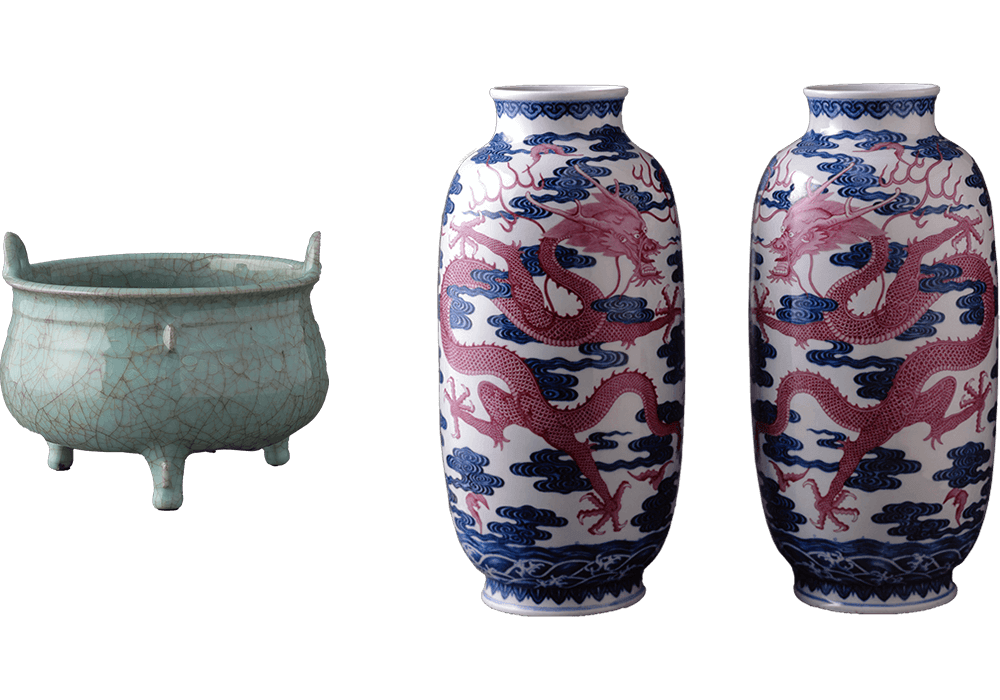 First Anniversary Exhibition
Twin Peaks:
The Sublime Art of Song Ceramics and the Sophistication of Official Kiln of Qing
October 7 – December 10, 2023
The ceramics of the Song dynasty and the official kiln of the Qing dynasty represent two pinnacles in the history of Chinese porcelain and ceramics. This exhibition introduces pieces from the Qing official kiln collected by Iwasaki Yanosuke during the Meiji era (1868–1912) and a selection of highlights from the Song dynasty ceramics collected by his heir, Koyata.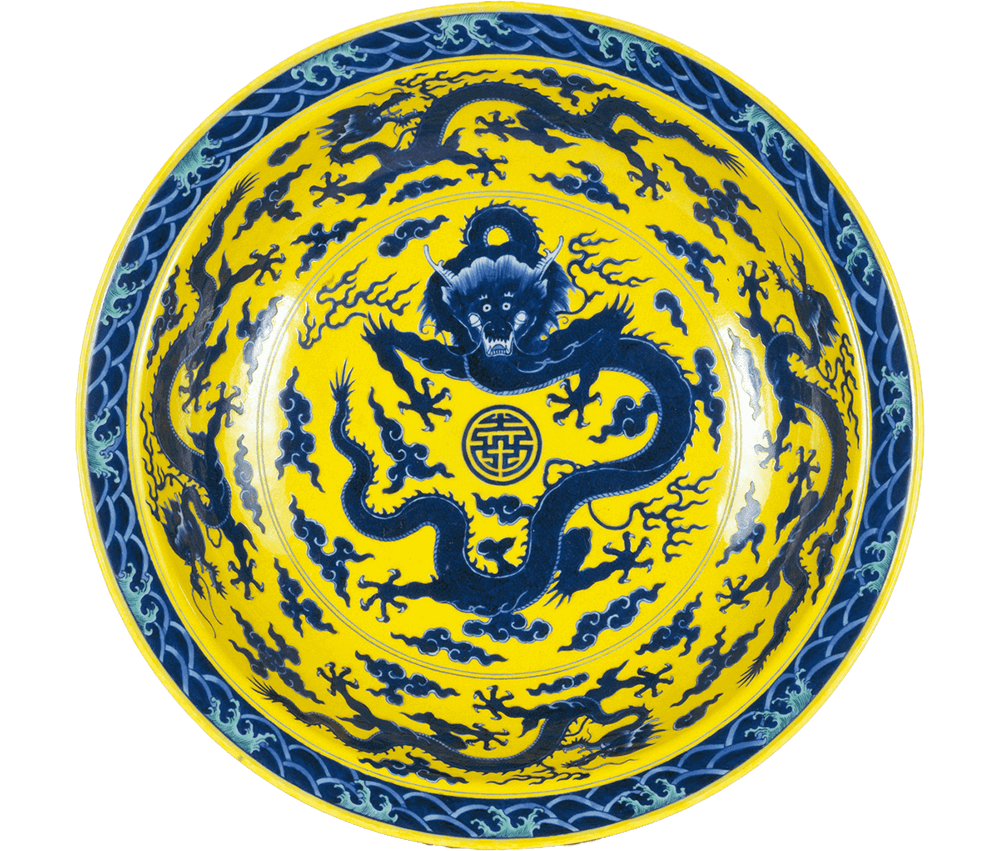 Happy Ryu Year:
Welcome to the Year of the Dragon! A Celebration of the Dragon in Paintings and Crafts
January 2 – February 3, 2024
From its beginnings in ancient China, the fantastical dragon has served as an auspicious symbol of power and authority, and has often featured in East Asian paintings and other arts and crafts. This exhibition marks the arrival of the Year of the Dragon with a rich array of artistic representations showing the multiple sides of this imaginary beast.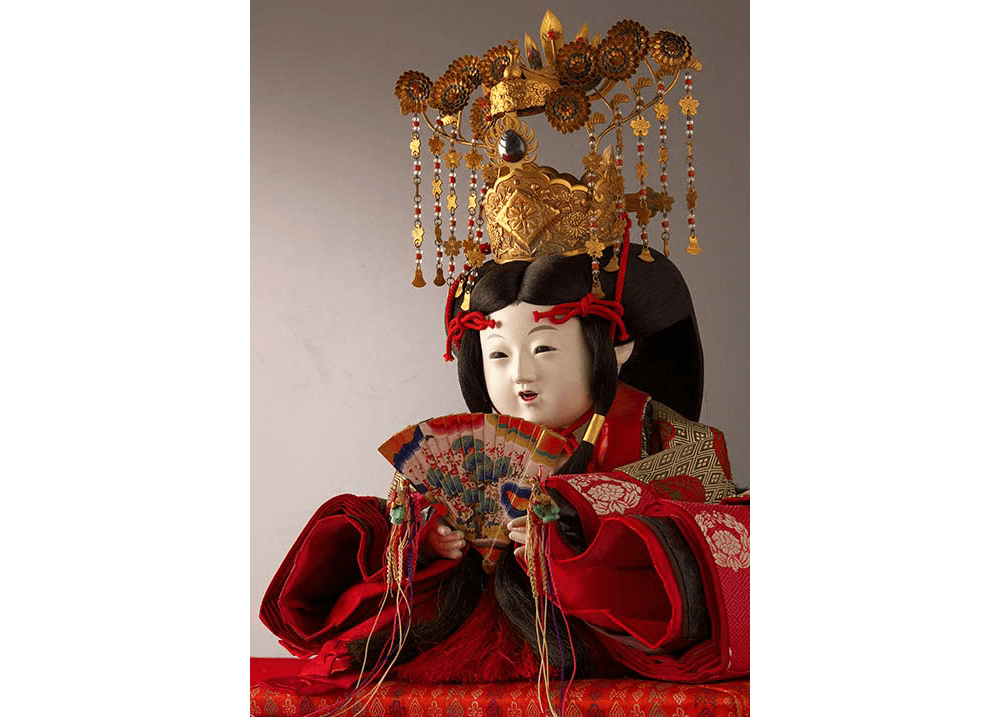 Hina Dolls of the Iwasaki Family
February 17 – March 31, 2024
This set of hina (Doll Festival) dolls and accouterments was produced by Ōki Heizō (1886–1941), the fifth-generation master of the famous Ōki doll-makers of Kyoto. They were commissioned by Iwasaki Koyata (1879–1945), fourth president of Mitsubishi, as a gift for his wife, Takako. The round, plump faces of the imperial couple have been enchanting and charming visitors since they were made in the early twentieth century.
Past Exhibition