Past Exhibition 2022-23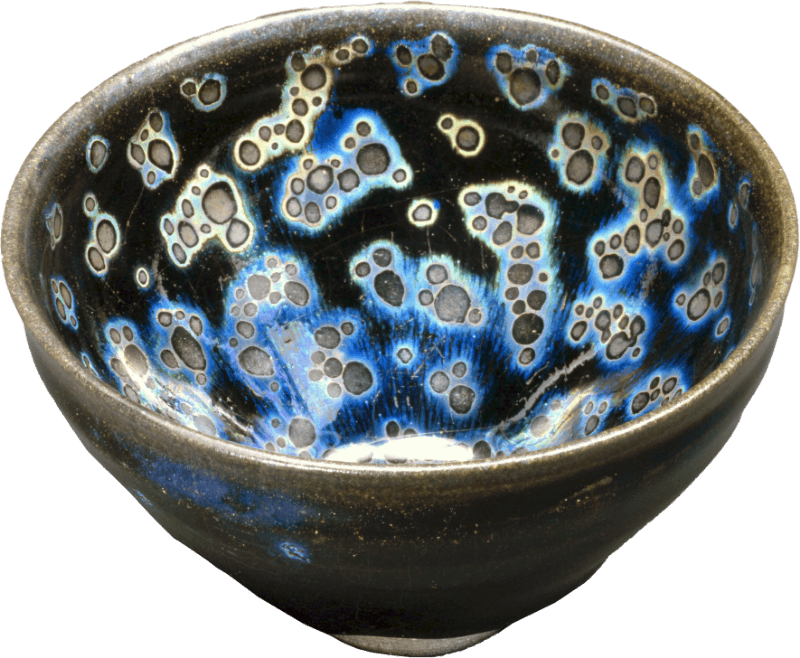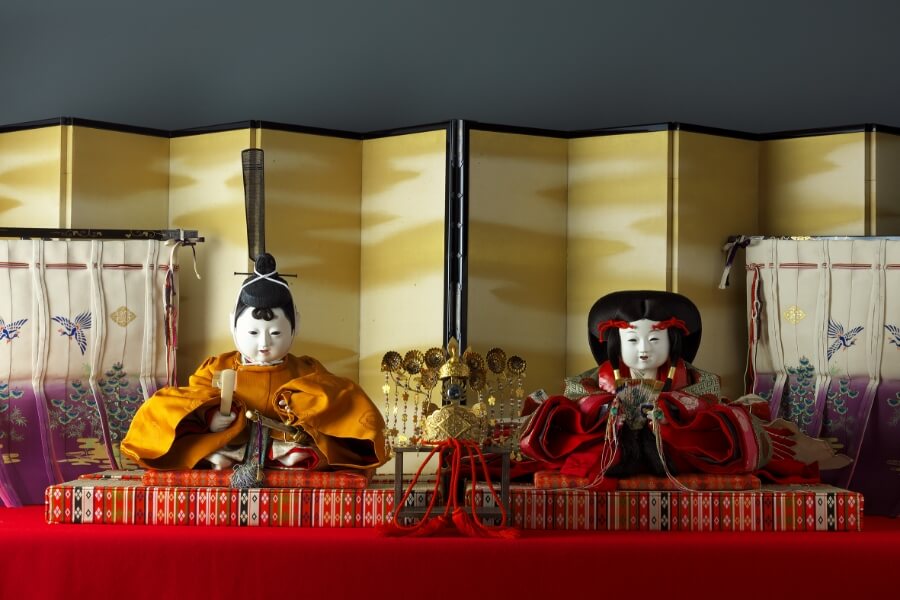 Commemorating the 130th Anniversary of Seikado and the Opening of the New Museum Galleries, Inaugural Exhibition Ⅲ
Ohina-sama
—Welcome to the Residence of Koyata Iwasaki
February 18 (Saturday) – March 26 (Sunday), 2023
The hina dolls that Koyata Iwasaki had specially made for his wife Takako used to grace the banquet hall at the Toriizaka residence (now the site of the International House of Japan). The exhibition also includes Kawabata Gyokusho's Bokubaizu (Ink Plum) folding screen, displayed for the first time, Maeda Seison's Karajishi (Chinese Lions) folding screen, which used to partition the vestibule, and other masterpieces that once adorned the Iwasaki residence.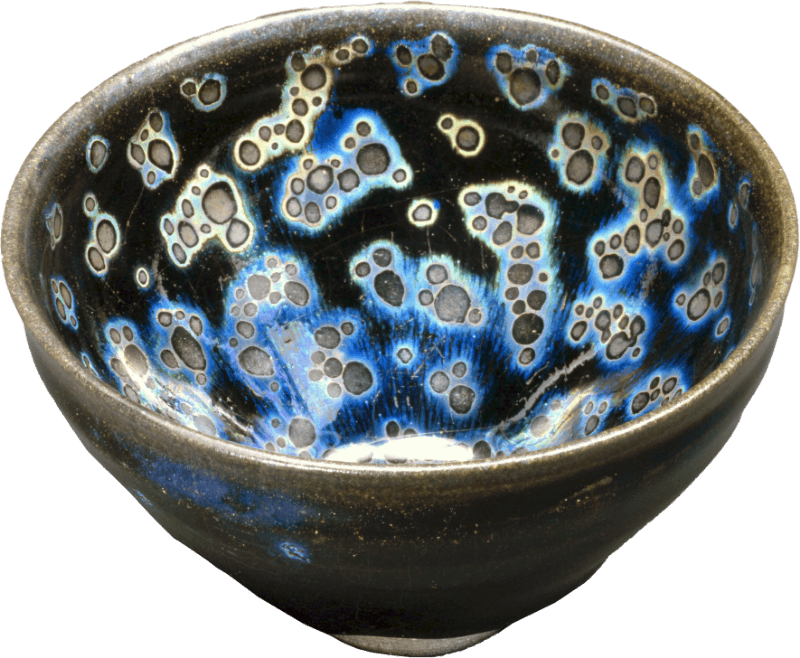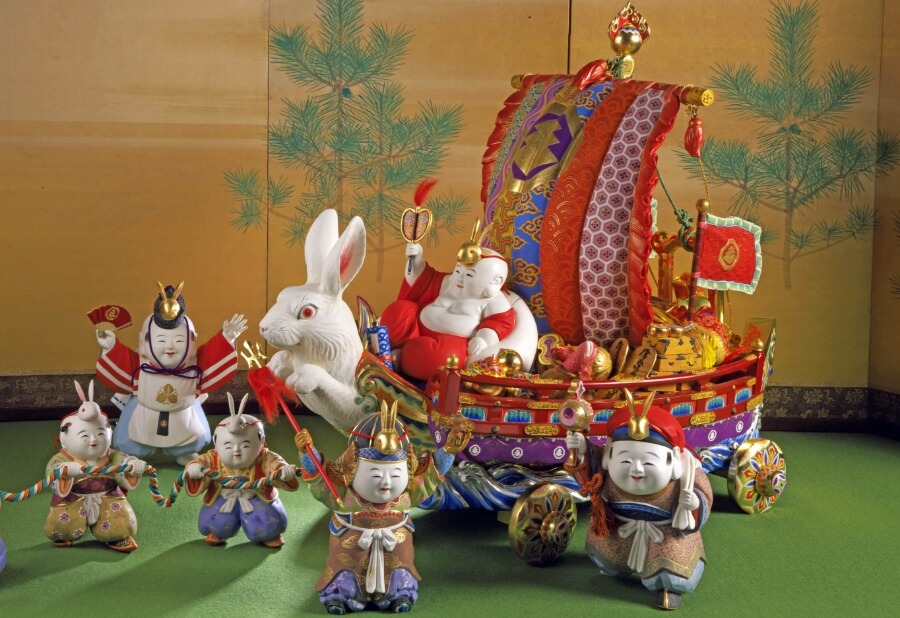 Commemorating the 130th Anniversary of Seikado and the Opening of the New Museum Inaugural Exhibition Ⅱ
Celebrate the Year of the Rabbit
—The Seven Lucky Gods are Coming!
January 2 to February 4, 2023
The procession of a total of 58 gosho-ningyo (Imperial Palace dolls) wearing rabbit crowns was commissioned by Mrs. Takako Iwasaki to celebrate the 60th birthday of her husband Koyata Iwasaki, the 4th president of Mitsubishi, who was born in the Year of the Rabbit. Focused on the auspicious gosho-ningyo, the exhibition will include paintings and craftwork with connotations of good fortune.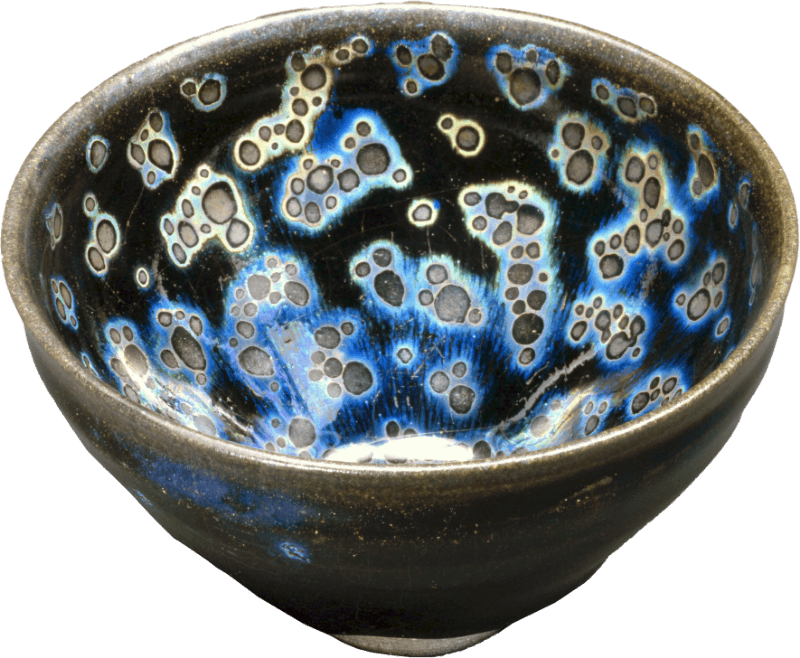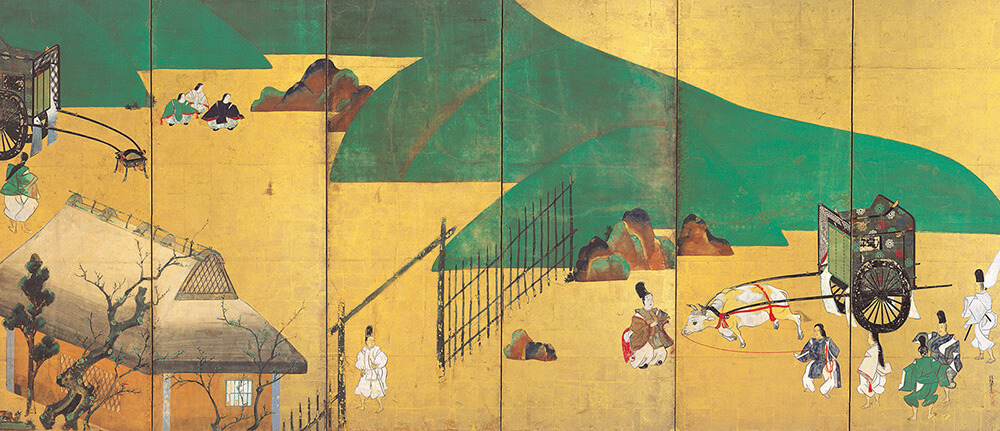 Commemorating the 130th Anniversary of Seikado and the Opening of the New Museum Inaugural Exhibition I
The Resonance of
the Art Treasures:
The Seikado Collection

October 1 to December 18, 2022
Celebrating its 130th anniversary, Seikado has relocated its museum galleries from Okamoto, Setagaya-ku, Tokyo, to the first floor of the Meiji Seimei Kan (completed in 1934), an important cultural property of the Marunouchi district in central Tokyo.
This exhibition, the first in a series of exhibitions commemorating the opening of the new galleries, will feature four themes, including all the national treasures in the Seikado collection, tea ceremony utensils, Rimpa (Japanese painter group of the Edo period) works, Chinese calligraphy and paintings, ceramics, swords, and other selected masterpieces, all of which will be displayed in the new space.
The four exhibition rooms, which face the foyer surrounded by natural light from high skylights in the stately, marble-framed architecture of a typical modern Western-style building from the early Showa period (1930's), welcome you with works of art that echo each other's beauty while radiating a centuries-old luminosity.
In mid-Meiji 20's (late 1880's-early 1890's), Iwasaki Yanosuke who is the founder of Seikdo was building the Mitsubishi office complex in Marunouchi. He had hoped to create a museum in a corner of the district, and now the dream of the founder is coming to fruition over 100 years.